Muhammad Ali
Muhammad Ali brought an unorthodox fighting style, unprecedented speed, and extraordinary grace to his sport, while his charm and wit forever changed the public's expectations of a champion. While his success as a boxer is widely respected, Muhammad's greatest triumphs have taken place outside the ring – as a leader and champion of life. Through his humanitarian efforts, he has perhaps contributed more than any other athlete to make the world a better place. Recipient of the 1997 Arthur Ashe Courage Award and the Presidential Medal of Freedom in 2005, Muhammad leaves a legacy that inspired millions of people all over the world.
While he passed in 2016, his legacy lives on through the Muhammad Ali Center in his birthplace of Louisville, KY where children and adults are inspired to learn and form new commitments in personal growth, integrity and respect for others.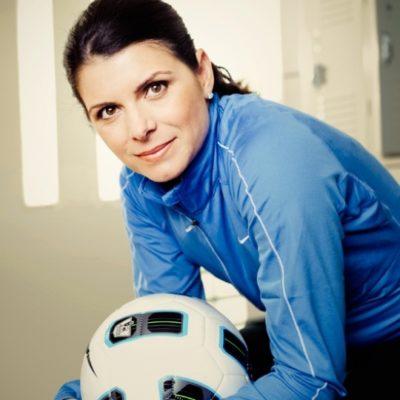 Mia Hamm
Mia Hamm is arguably one of the world's greatest athletes of all time, tallying 2 Olympic gold medals, 1 Olympic silver medal, 2 FIFA World Cups and 4 NCAA National Championships. But since her brother Garrett died in 1997 from complications related to a rare blood disorder, she has found another way to play offense.
Out of her cleats since 2004, Mia now devotes her time to the Mia Hamm Foundation, a nonprofit that she created in 1999. The organization raises funds and awareness for families needing marrow or cord blood transplants and develops and promotes programs for young women in sports. The foundation hosts all-star exhibition soccer matches, and during halftime, marrow recipients are brought together with their donors for the first time. These emotional encounters, Mia says, are her most cherished moments away from the field.
Warrick Dunn
NFL Pro Bowler and former running back Warrick Dunn no longer tallies rushing yards. Instead, he's adding up the number of single parents he's assisted around the Southeast.
Inspired by his mother Betty's dream to own her own home and her untimely death when he was just 18 years old, Warrick founded Homes For The Holidays (HFTH) in 1997 during his rookie season with the Tampa Bay Buccaneers. To this day, HFTH partners with local organizations to provide home furnishings and down-payment assistance to single parent families and has since expanded into three additional programs: Count On Your Future, Sculpt and Hearts for Community Service Scholarships. All four of these programs are part of Warrick Dunn Charities.
Jackie Joyner-Kersee
Raised in East St. Louis, IL, sport has always been a refuge for Jackie Joyner-Kersee. The woman who once said that being an athlete is "a kind of grace" was able to overcome poverty, tragedy and discrimination to become a track and field world record-holder, 6-time Olympic medalist and one of the greatest athletes of all time. With poise, passion and a desire to help families in the community she calls home, Jackie created the Jackie Joyner-Kersee Center, which is now under a partnership with the East St. Louis School District, and the Jackie Joyner-Kersee Foundation which works to ensure that every East St. Louis-area youth is given the opportunity to achieve greatness and succeed in academics, athletics and leadership.
Andre Agassi
Tennis great Andre Agassi reached the top of his sport as a professional athlete. But he is quick to say that his life's work lies not in sport, but in education reform. He has committed himself to using every lesson learned on and off the court to make a difference in children's lives. "At a low point in my career, I figured out what mattered most," he says. "I was here to care for children and give a voice to those whose voices are rarely heard." The Andre Agassi Foundation for Education, in partnership with the Clark County School District in Las Vegas, opened the Andre Agassi College Preparatory Academy in 2001. The public charter school is seen as a model school; its first graduating class boasted a 100 percent college acceptance rate. And as Andre told graduates at their commencement in 2009, it's never too late for humans to be inspired and to start a new chapter—which is what he has done time and time again to change the course of his life and the lives of others.
Andre's foundation aims to reform public education for underserved youth in America. Although he sacrificed his own education for success on the court, Andre has always seen education as the key to opportunity, success and freedom. He passionately believes in children and believes that we can do better in our efforts to educate them. "Each of us—parents, advocates, educators and legislators—has a responsibility to help children fulfill their potential and achieve their dreams," he says. When Andre was inducted into the International Tennis Hall of Fame in 2011, he recounted a story of his one brief meeting with Nelson Mandela, arguably one of the most influential people in his life. He urged Andre, during his time on Earth, to be careful in his decisions, his words and his relationships—something Andre admits he hadn't always done. "Mandela said to me, 'There is difficulty in all human journeys, but there is nobility in just being a journeyer.' From him I learned that every journey is epic; every journey is important; every journey beings today."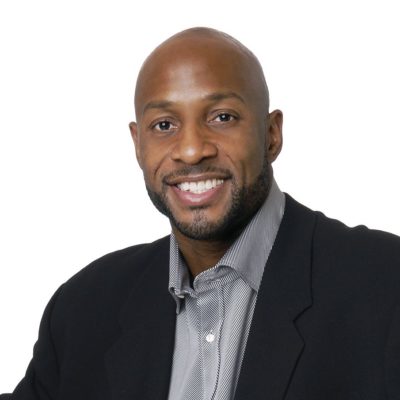 Alonzo Mourning
At 6'10", former NBA All-Star, NBA Champion and Olympic Gold medalist Alonzo "Zo" Mourning towers over most of his fellow humans. But Alonzo's stature and accomplishments on the court haven't stopped him from devoting his life to empowering others. Through the Mourning Family Foundation (MFF), founded in 1997, he and his wife Tracy have raised over $25 million for youth development programs like Honey Shine and the Overtown Youth Center. In all his efforts, Alonzo inspires kids in the South Florida area to become positive, contributing citizens in their community. He teaches them that they can do more than they might think possible. And every Thanksgiving, Alonzo personally delivers turkey dinners to hundreds of unsuspecting families, feeding stomachs as well as souls.
Jeff Gordon
When four-time NASCAR Cup Series champion and three-time Daytona 500 winner Jeff Gordon gets behind something, he gives 100 percent — whether he's racing around a track or rushing to grant wishes to critically ill children. Jeff discovered his life's work after his crew chief's son was diagnosed with leukemia in 1992, and he took on the cause with no less love and passion than he would have shown if it had been his own child. Inspired to make a difference in the lives of children, he established the Jeff Gordon Children's Foundation, which has granted millions to children's charities. Jeff's vision is that there will be a day when no child will face the uncertainty of cancer. To that end, the foundation partners with organizations that are committed to children's health.